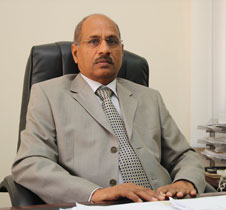 I would like to take this opportunity to thank my clients, who have contributed to the phenomenal growth of our company. None of our achievements would have been possible without the collective support from our staff and our suppliers.
Established in 1976, Trass International Construction WLL, gained a reputation of being one of the most reliable construction companies in The Kingdom of Bahrain. The growth curve bloomed in 1996 when the new management took over, and we haven't looked back ever since. Our rich history, and years of experience has been instrumental in imparting us practical lessons about the changing markets of the construction business in general. Our knowledge about the construction business grows stronger with each passing day, and we are always open to expanding our knowledge base.
We are known for our innovative approach to solve our problems, and this knack for developing creative solutions for impending problems has been ingrained within us. We credit this out of the box thinking for to our excellent resource management teams, who ensure that we make optimal use of the available resources.
We are a client centric company, and strive to deliver quality construction solutions in accordance with the client requirements. We involve our clients and architects in all the processes of construction from design to execution in order to ensure that we completely understand their requirements completely. We also strive to complete all our projects within the speculated time and within the budget allotted.
I request you to look through our website to know more about our services.
Thanking you,
Mohan V.V
M.D,
Trass International Construction WLL